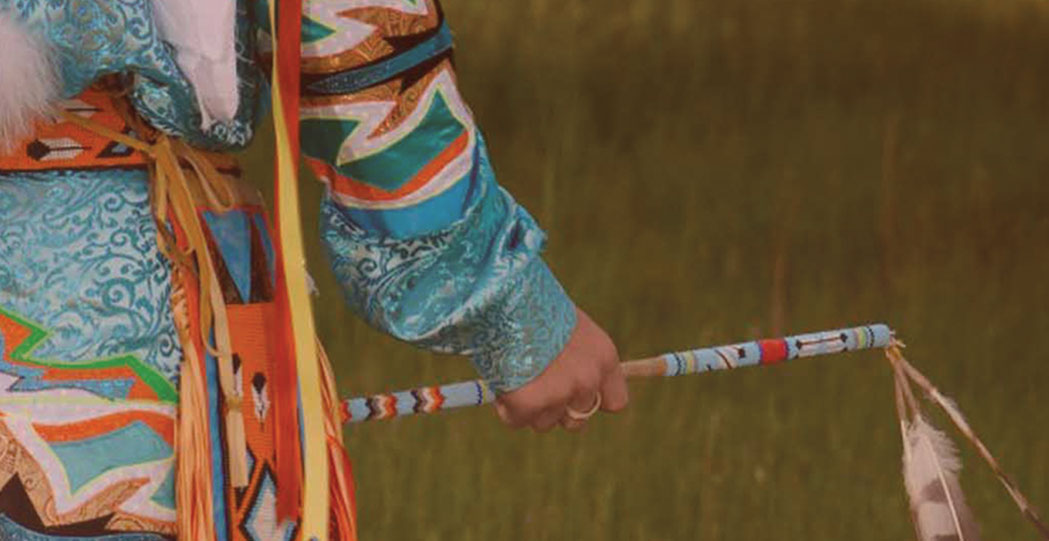 Language
The goal of the Kalispel Language Program is to protect and preserve the Kalispel language, as well as create a new generation of native language speakers. Our traditions and our language is what makes the Kalispel people what we are today. The language ties us to the land, our relations, and our past. As we set forth in our daily lives, we must remember to use our language to give us strength and identity in this ever-changing world. In a effort to return our language to our everyday lives, we have created several online language listening and learning tools.
In 2008, Our language program received an ANA Planning grant. As you may recall, we sent these questionaires out to the membership and community to get their input on what they would like see from the language program. These surveys were used to formulate Goals and Objectives for the program. If you would like to read our 5-year Language Goals and Objectives, click here.
Here is a short video made by KSPS about our language efforts. To watch it, click here. Also, here is cool little video made by Johnny Arlee about a mean old lady. Click here to download (278MB .mp4 file).
​Current Language Activities
Cusick Elementary (Grades 1-5)
This coming school year (2014-15) the Cusick Elementary kids will receive approximately 2 hours of language instruction per week. This will be the fourth year of our Elementary Immersion Language program at the Cusick School. This year, the Elementary classes will be held in the elementary building (Old 6th grade classroom). We are very excited for the upcoming year and look forward to another successful partnership with the Cusick School. If you would like your child to attend the elementary class, you must sign them up. In the Fall, we will be doing the signups. Because this class is outside of the regular scheduling, parent approval is required. The six elementary grades are split into five groups (grades K, 1, 2-3, 4, and 5). Christina Hardwick is the lead instructor for the Elementary Immersion Language Classes.
Cusick JH and HS
This upcoming school year we are teaching Kalispel I, Kalispel Stories I, and Kalispel II curriculum to the JH/HS students at Cusick. All of our JH/HS classes will be taught across the street from the school in our language building. All of these JH/HS students receive 5 hours of language instruction per week. Vickie Leach, Yolanda Bowman, Tina Butler, and Christina Hardwick are the lead teachers. We will also be having our Kalispel Ambassadors Program. This is where we travel to the local HS's and perform our traditional stories in the language. This is our way of showing other schools that "you can learn your language and learning in fun". The kids enjoy it and so do the teachers.
Evening Adult Class
In October, we will be starting our Evening Classes. We are planning on having two different evening classes this year. One in Usk and the other in Spokane. The Usk classes will take place in the language office on Tuesdays and Thursdays (6-8:30). The Spokane, WA class will be held at the Salish School of Spokane, 4125 N. Maple on Mondays and Wednesdays (6-8:30). The posters are already out and the first day of class for Usk is October 21 and the Spokane, WA class plans to start on Oct 13 . If you are interested in taking the class you can contact Jessie Fountain. In the meantime, we have the Kalispel I curriculum and the Kalispel Story I curriculum online and ready for you to look at. These classes will meet weekly for approximately 9 months. The Kalispel rez class will be the first evening class for our Kalispel Story Curriculum.
Daytime Adult Class
In October, we will be starting our daytime adult class at the language office in Cusick. This class is designed for community members and employees who have prior approval from their supervisors. It will meet Monday-Thursday from 9-10am. The first day of class is September 29. If you are interested in taking the class please contact Jessie Fountain. If you work for the Kalispel Tribe, you will need approval from your immediate supervisor. This class will meet for about 9 months and will cover our Kalispel I curriculum. Yolanda Bowman and Tina Butler will be the Instructors.
Kalispel Language Intensive (Round 4)
We currently have 4 adults enrolled in our fourth go-around of our Kalispel Language Intensive. They will start class November 3, 2014. These students will receive 5 hours of language instruction per day and the class will go for approximately 24 months. The students will complete all 6 levels of our language curriculum. College credit is also available to those interested. Jessie Fountain is the lead instructor for this class.
Kalispel Language Preservation Project
We recently received an ANA Grant for the development of K-2 Math, Science, and Reading Curriculum. We plan on using this curriculum to launch our 1/2 day, K-2 Survival School set to open in 2 years. Cree Whelshula was hired as the Curriculum Expert, Tanya Furman was hired as the Lead Elementary Teacher, and Dakota Littlecrow and David Nemema were hired as the Associate Teachers. We are all very excited for this project and the opportunities they will provide.